Careers
Find your future at Fawley
ExxonMobil Fawley is on the lookout for its latest intake of 15 apprentices who will begin their training this September.
Find your future at Fawley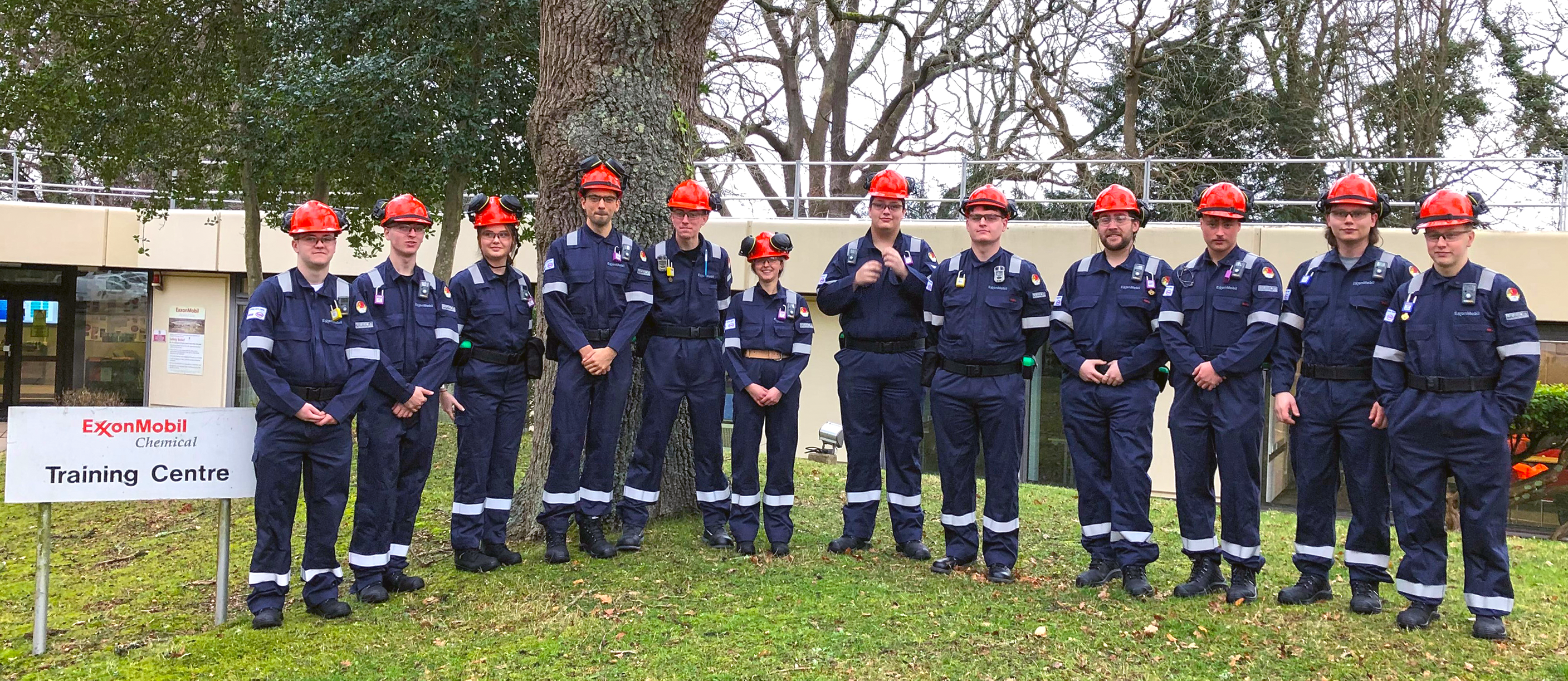 Individuals with a love of maths and science who are looking for an exciting career are being encouraged to find their future through an ExxonMobil apprenticeship.
ExxonMobil Fawley is on the lookout for its latest intake of 15 apprentices who will begin their training this September.
Candidates should have a genuine interest in science/engineering and finding out how things work, be enthusiastic and self-motivated and keen to study, as well as eager to get hands-on.
They must be 18 or over at the commencement of their apprenticeship and have, or be expected to get, a minimum of 5 GCSEs at grades A-C 9-4, which should include English language, Maths and Science.
The successful candidates will take part in a varied and challenging 3-year apprenticeship training programme in partnership with Southampton Engineering Training Association (SETA).
The first year will be full-time study at SETA, learning the practical skills required for a career in engineering while studying towards a technical certificate.
The following two years will be spent at the Fawley complex developing their knowledge and skills and working towards completion of a Science Industry Maintenance Technician Apprentice Qualification.
Opportunities exist for 15 apprentices to undertake studies in three trades – machinery, electrical and instrumentation.
The right candidates will have the opportunity to get their career off to a flying start with one of the world's leading energy and chemical companies which can offer a very rewarding future.
After the closing date on March 12, the process will include an aptitude test and video assessment and those who are successful at this stage will then be invited for interview.
Kieran Duffy, 19, is a second year mechanical maintenance apprentice at ExxonMobil Fawley.
He said: "I would recommend the apprenticeship to anyone who is practically minded and is interested in working hands-on with tools and other specialist equipment.
"Having the opportunity to work for a global company has given me the chance to gain experience on equipment, machinery and specialist components that very few people my age get to see. Whilst learning new skills and seeing different jobs every day, I have also been given the privilege to work with more experienced technicians from different backgrounds and a wide range of ages all offering advice and expertise to educate and help my learning."
Riccardo Cavallo, Manager at ExxonMobil Fawley, said: "This is a fantastic opportunity for young people interested in STEM subjects to get the first foot on the ladder of a very fulfilling and potentially lucrative career."
Closing date for applications is 12th March and face-to-face interviews will take place the week commencing 8th May onsite at ExxonMobil Fawley.
To apply, or for more information on current apprenticeships, visit jobs.exxonmobil.com and search for Fawley.