Energy and environment
Sustainable water solutions
Like all energy producers, ExxonMobil uses water in its operations and is dedicated to safe and environmentally responsible policies and practices.
Global water supply
The intersection between water and energy — now and in the future
When taken in total, the volume of fresh water on earth is enough to support the world's population. But according to the United Nations, while "there is no global water scarcity as such, an increasing number of regions are chronically short of water."
Worldwide, the oil and gas industry uses far less water than agriculture or power generation, though it can be a significant user of water at the local level. Regardless of quantity, the oil and gas industry has an important role to play in protecting the quality of water in the areas where it operates.
250 gallons of water
needed per person per day to generate the electricity used in U.S. homes — over twice the amount of water that person consumes daily
Physical economic water scarcity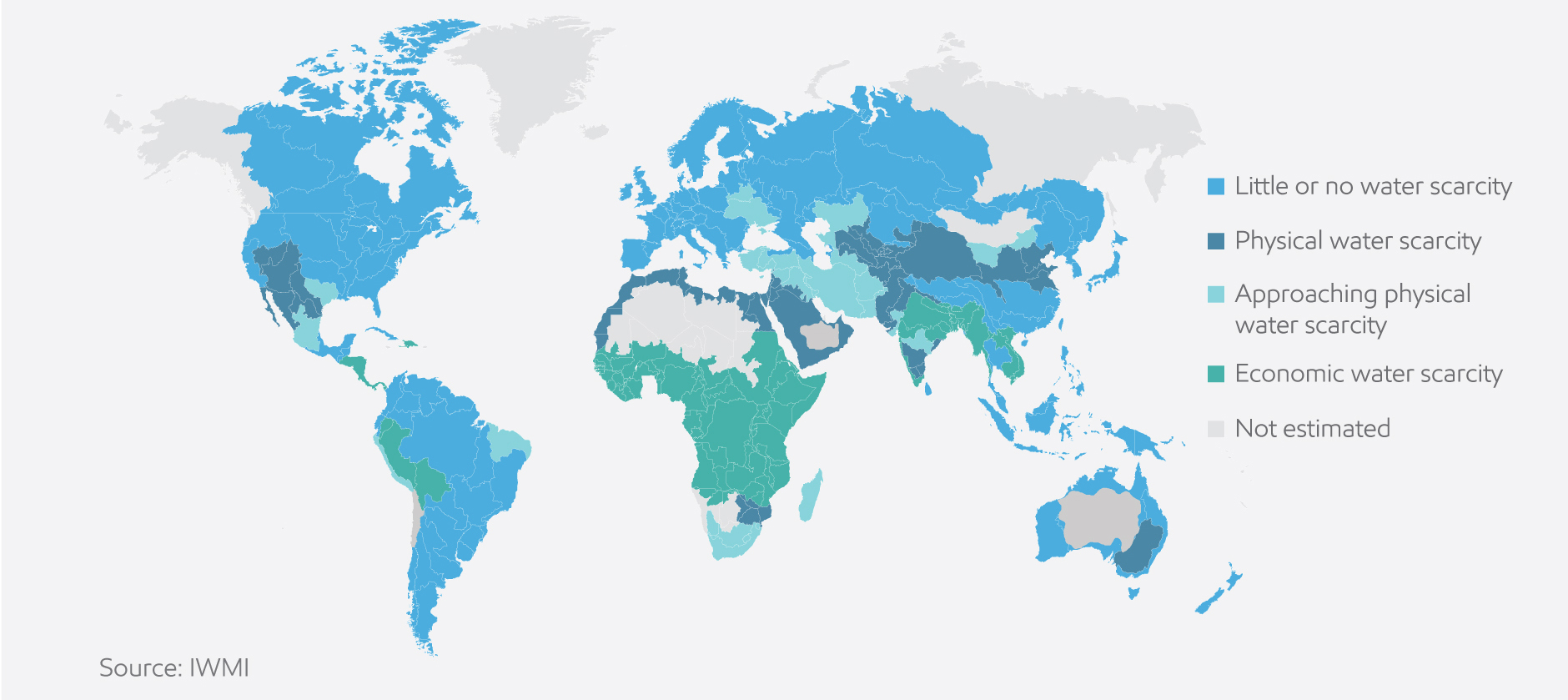 ExxonMobil's role
The challenge of sustainability
ExxonMobil is committed to addressing the challenge of sustainability — balancing economic growth, social development and environmental protection — so that future generations will not be affected by actions taken today. We recognize the importance of water and our responsibility to local communities and the environment.