Education overview
As a science and knowledge based company, the primary focus of our education programme is supporting and improving mathematics, science and engineering education. We are particularly committed to promoting greater understanding and interest in the importance of science and technology to everyday life.
Schools remain the most important places where interest and skill in science, mathematics and engineering related subjects can be nurtured. That's why in the UK, we have consulted with teachers and educational experts in the field of science, maths and the environment to develop an education programme that helps bring these subjects to life and provides schools with the relevant support they want and need.
The ExxonMobil Link Schools programme now reaches out to about 35 schools around our key operating locations. This is delivered by organisations including Learning through Landscapes (LTL) who encourage schools to look at the potential their school grounds have for learning and enjoyment, and CREATE (Centre for Research, Education And Training in Energy) who are using their experience and expertise to help shape the programme and to offer schools a package of support including advice, materials and resources.
We have also worked with the Energy Institute to develop a Virtual Refinery Tour. This allows school pupils - and adults - to visit the Esso refinery at Fawley from their computer screens.
Around 50 employees who are governors of their local schools further strengthen our school links. Employees and members of their family are encouraged to become governors or members of parent councils and can claim annual grants to benefit their school.
By working closely with our local schools we hope to give children an appreciation of the importance of industry to their local economy and an understanding of the vocational and academic skills they will need for the world of work.
ExxonMobil is also committed to investing in education for sustainability. As a business we need to keep the education pipeline filled with engineers, researchers and scientists. Taster courses are made available to give hands-on insight and experience of the energy industry.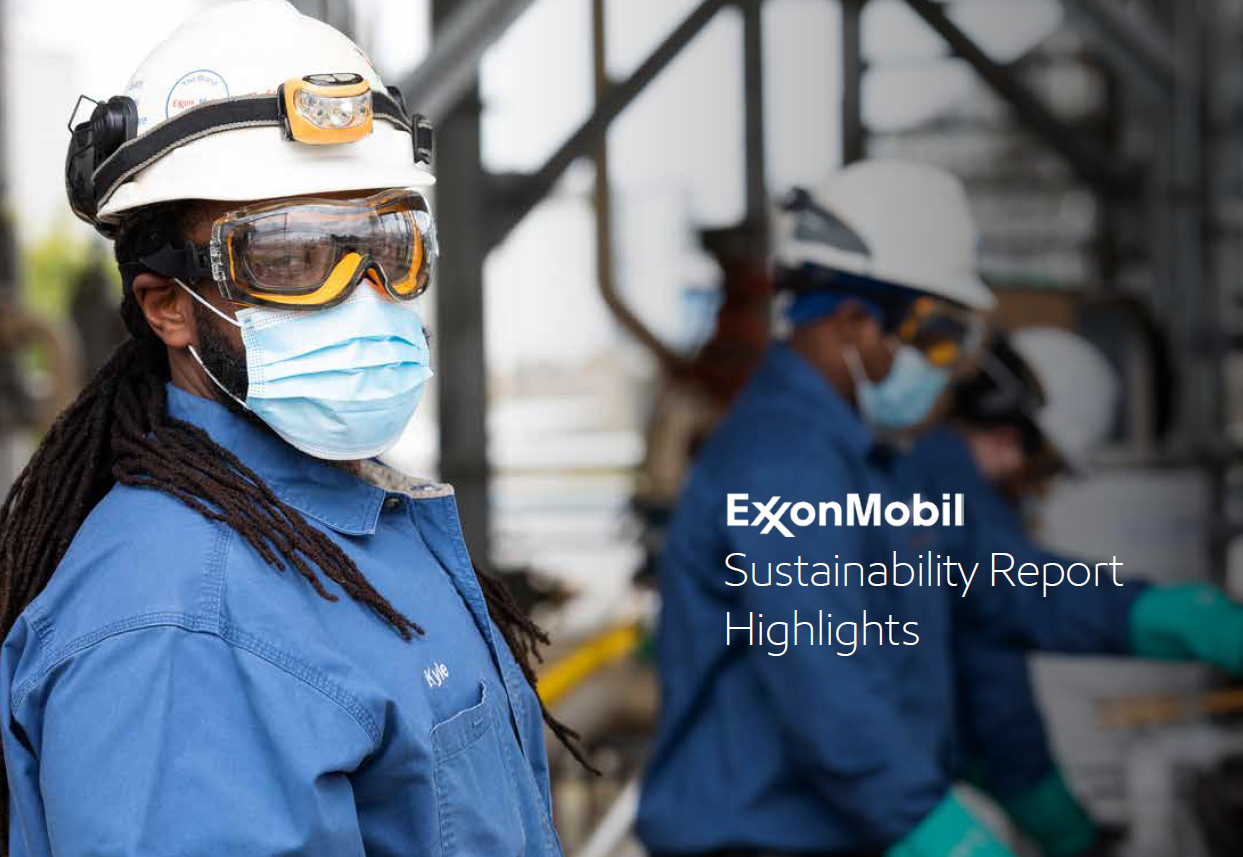 Sustainability Report
The Sustainability Report describes ExxonMobil's efforts regarding environmental, social and governance performance.
Community engagement Report