Supporting Local Communities
For over 30 years we have worked closely with our host communities to support a range of good causes. We reach out to these communities regularly, not because it's the right thing to do but because we live here too.
Education Projects
Our link school relationship is something that grows every year. FEP has built a strong bond with local primary and high schools. We work closely with these schools to assess needs and how we can help them in the year ahead. Donations from FEP have enabled the purchase of more advanced equipment to allow growth within STEM subjects through our school funding.
Five Fife secondary schools have warmly welcomed a healthy donation of over £15,000 of science, technology, engineering and maths (STEM) equipment from ExxonMobil's Fife Ethylene Plant (FEP) to kick-start the new academic year.
In what promises to be a very unusual first term back after months of home schooling, the FEP plant at Mossmorran stepped in to provide a helping hand to local schools with one of the biggest single donations it has ever made.
Read the full article here.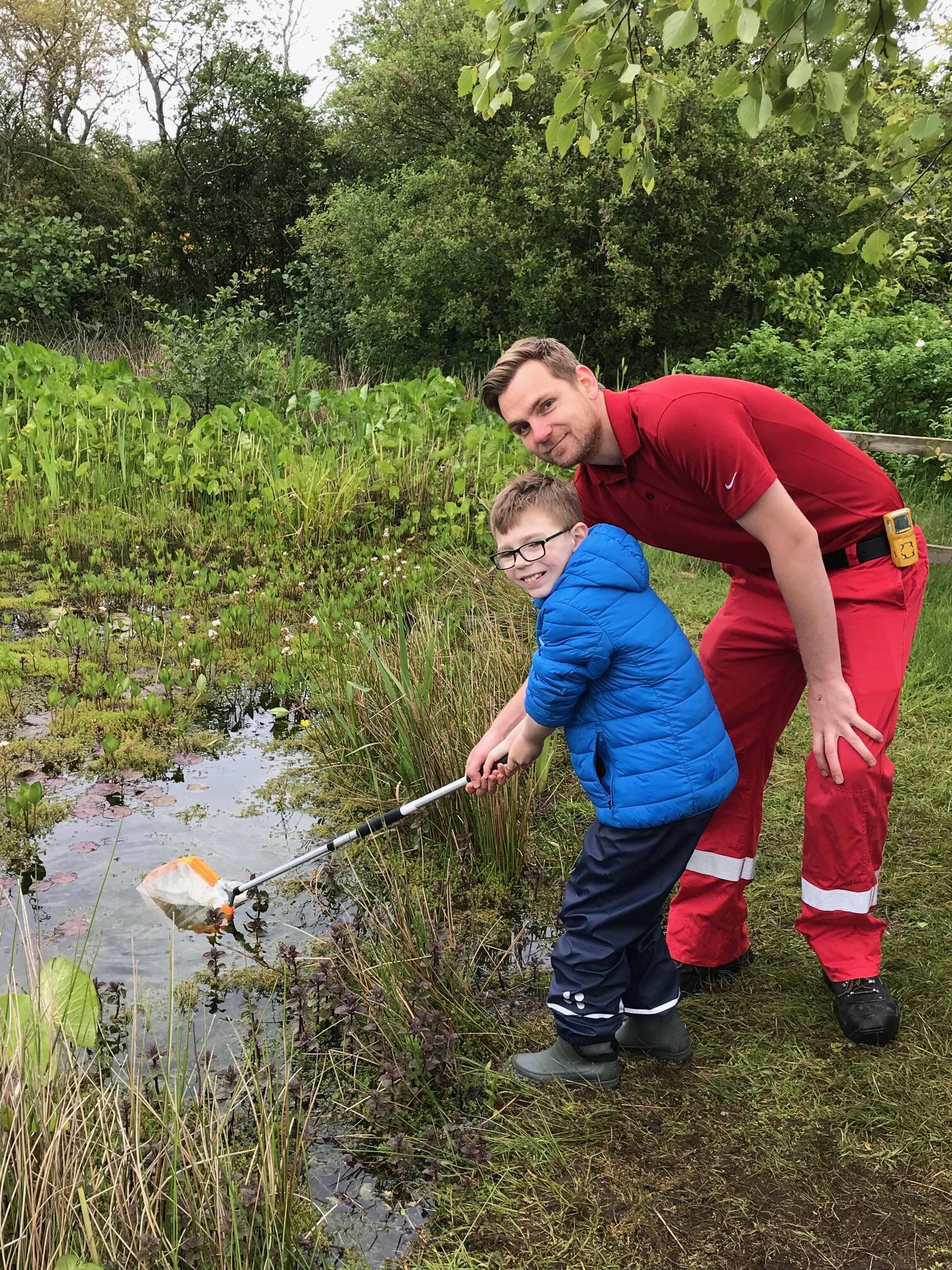 Each year we welcome 1.200 primary school pupils to FEP to engage in our pond dipping programme. We then work with them to identify what they have discovered and what they enjoyed most about their visit to FEP.
This exciting activity ties in with the school project, Minibeasts, which all schools participate in as part of the school curriculum.
The children who have visited FEP benefit from this hands-on experience.
For a number of years now FEP have been involved in the Fife Technology Challenge. Schools across Fife come together in a central location to complete an engineering activity. ExxonMobil employees will also be on hand to help with the builds and the judging at the end of the day. This activity is a great opportunity for students to engage with employees and ask any questions they may have around FEP and what it's like to be an engineer.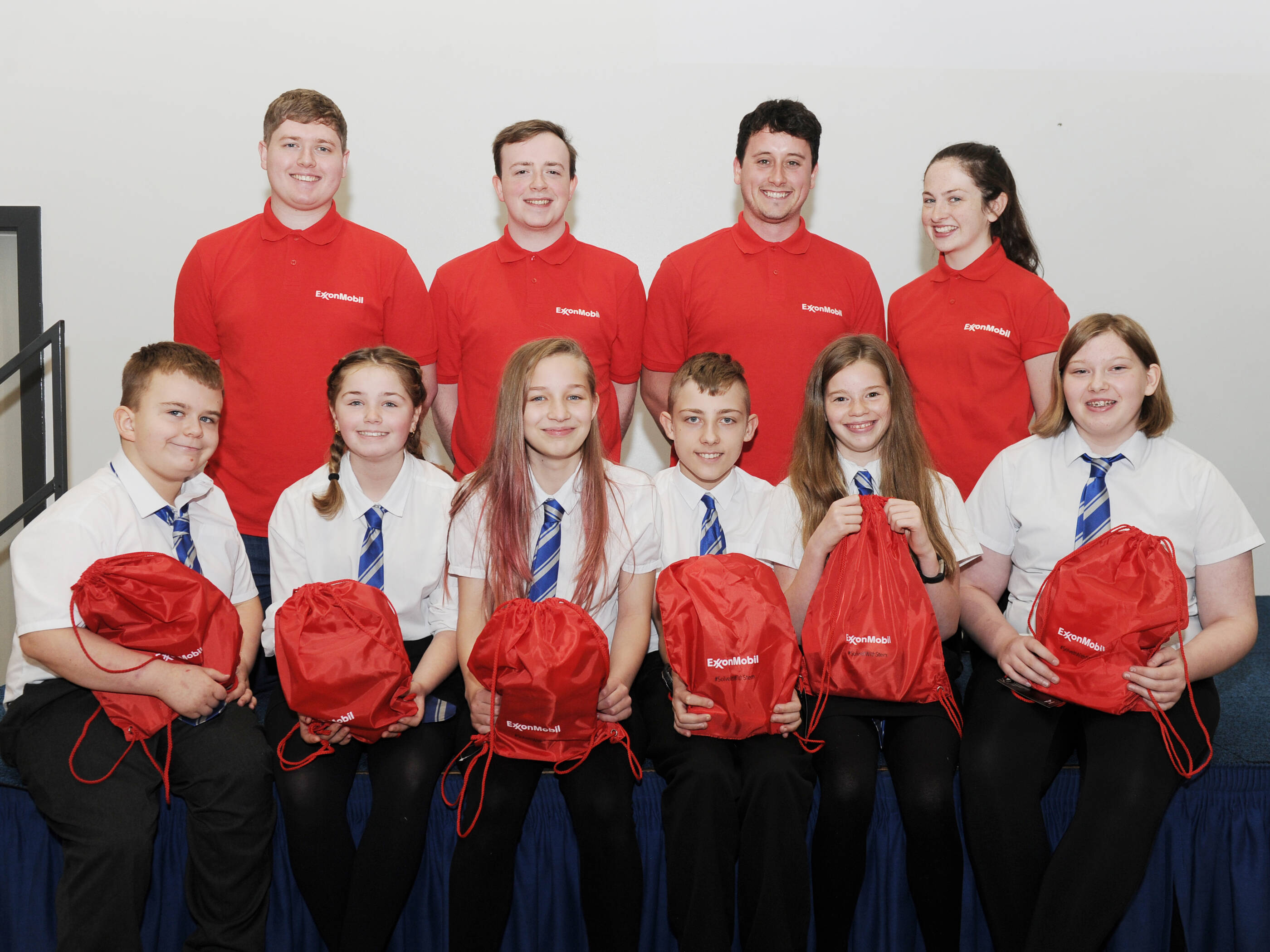 FEP apprentices and staff, several who are former pupils, visited Beath and Lochgelly High Schools to hand out more than 500 kitbags to help pupils with their future learning. The youngsters were each given a scientific calculator, a nine-piece geometry set with set square, compasses and protractor, a notebook and pen and a ruler.
Charity Donations
FEP has donated over £3M to local charities over the years with £60,000 of that in the last year alone. Last year's donations went to around 30 local charities to help them buy everything from food and clothing to science equipment, defibrillators and even Christmas lights! See here the charities across Fife we were able to assist last year.
We continue to support local charities as much as we can both supplying funding for events and offering employee time for various projects.
Keeping you informed
We have recently shared information about our £140m plant upgrade project and our commitment to safe operations with over 14000 local households. You can read it here.