Martin proud to leave lasting 'team legacy'
When ExxonMobil's Fife Ethylene Plant Manager Martin Burrell hung up his PPE for the last time on Friday it quite literally marked the completion of his working life cycle.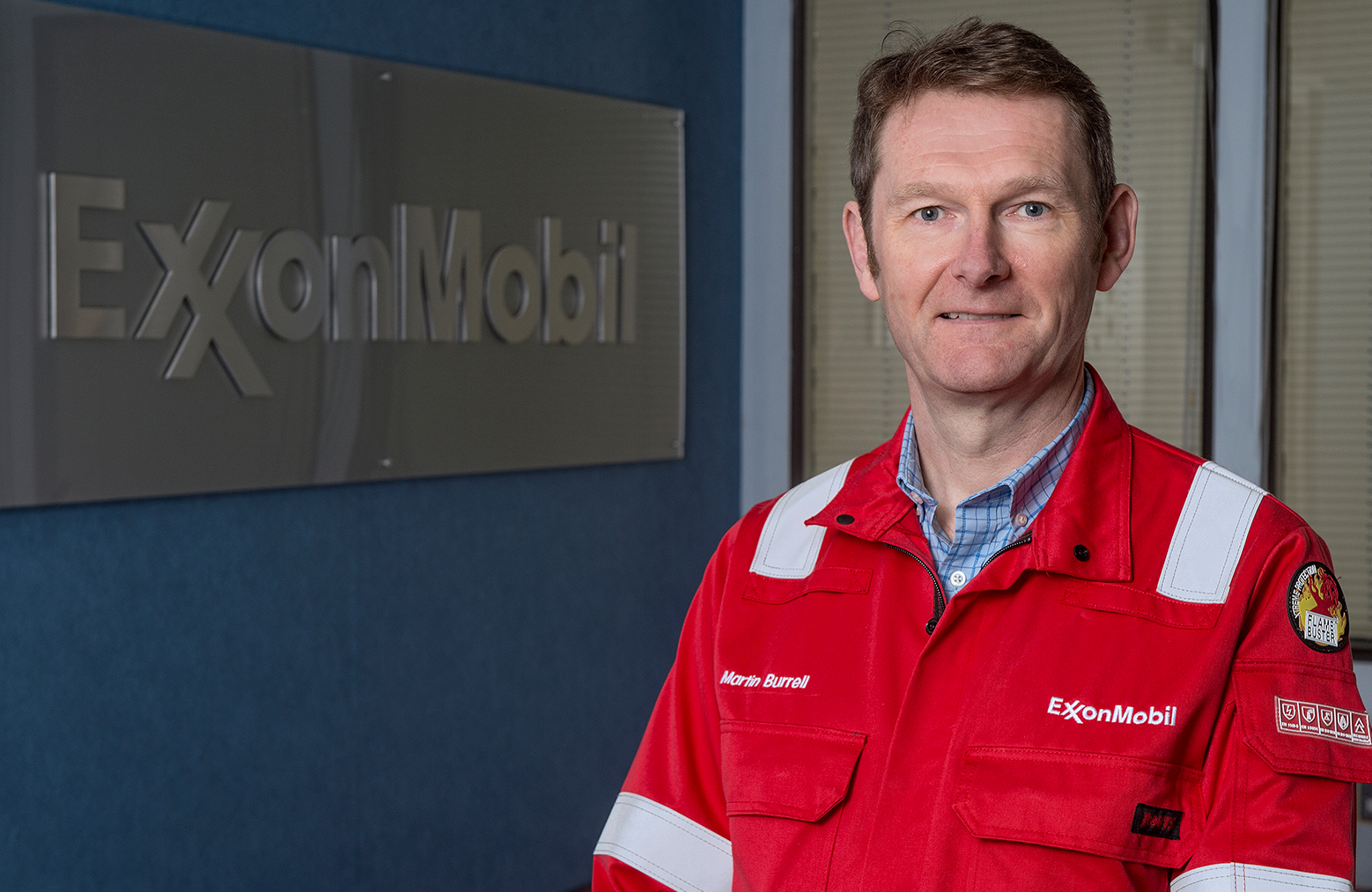 Because Martin ended his career at the place where it all began 38 years previously, having served for three separate periods at the Mossmorran complex.

He served in the top role for almost three years but had been a member of Team FEP for many more years than that, joining the ranks straight from university when the site first opened.

And he says he is proud to have played a part in implementing many improvements in the plant during his time as manager.

However he says it is not him, but a whole team effort which has led to the plant being in a much better place than it was three years ago.

"Everyone at FEP has played their part in helping to make this a better place than it was when I took over as Plant Manager," he said.

"From the start Fife Ethylene Plant has been like a big family, with everyone playing their role and every time I came back to work here it has always been the same, with everyone looking out for each other. That's what has made it such a pleasure working here.

Martin worked in various process engineering roles during his first stint at FEP from 1985-90. His second period at the plant from 1995-2000 saw him ending up as Operations Manager.

He spent 20 years travelling the world with his wife and two young sons, working in many different sections of the company from manufacturing and upstream to marketing and business development in Brussels, England, Houston in the United States and Gravenchon in France before returning to Fife, where it all began, in 2020 as Plant Manager.

"It was quite a start to my career with the company as I had never even thought about leaving Scotland, but my girlfriend who later became my wife said I should go for it and I did!

"I have always been a person who looks forward, not back, as I know there is always something enjoyable about to happen.

"I can honestly say that, despite the challenges it brought, not least with the Covid pandemic and its problems, being plant manager has been my favourite job out of the many I have done with ExxonMobil. Seeing the improvements carried out and the benefits they have brought has been a real highlight.

"I am looking forward to hearing all about the Enclosed Ground Flare being up and running and bringing with it more benefits to local communities.

"I have enjoyed all my jobs with ExxonMobil as they have each brought different things and I have never felt the need to work anywhere else because there has been a great variety throughout my career.

"They have allowed my family to travel the world and enjoy lots of different experiences at the right times in our lives which has been great."

He is now looking forward to travelling to visit his sons overseas, exploring some of Scotland's great walks and even buying a boat to sail around the west coast of the country.