Mechanix Project gives youngsters drive
Budding mechanics put their learning skills into a different gear when they took on the challenge of renovating a sports car.

Eight young people aged between 14 and 18 were given training in car mechanics, maintenance and repairs when they took part in the 10-week Mechanix course at St Andrew's Church, in Dibden Purlieu. Their task was to work on a 2004-built Mazda for three hours, twice a week, under the watchful eye of a team of experts and volunteers. The goal was to carry out the work needed for the car to pass an MOT.
The project was run by Dibden Youth at St Andrew's Church, in association with the Haynes Group, which created the Mechanix concept in 2014. Further support came from ExxonMobil Fawley, Shawfix Autos, Dibden Purlieu, Totton College, Draper Tools, and a team of dedicated volunteers. The youngsters were taught skills such as changing a wheel, maintaining fluid levels, checking lights, replacing spark plugs and bleeding the braking system. They also gained an understanding of how to carry out practical MOT test procedures. All students who completed the course attained an award from the Institute of the Motor Industry and were offered an interview at Totton to explore further learning opportunities.
Following the completion of the course at the end of last year, the youngsters were invited to the National Motor Museum at Beaulieu earlier this month (07/02/19) where they were presented with their certificates by Lord Montagu.
Serena Carthy, Children and Families worker at St Andrew's Church, said: "The Mechanix course seeks to teach young people new skills and open up new avenues, whether that be through further learning or employment. The project also helps young people to take initiative and responsibility for their learning and career development. All of this is done in the context of fun and inclusion."
She added: "The course was a huge success. Not only did the students say it helped them to learn more about car mechanics and give them clarity about future career options, it also gave them more confidence and an opportunity to make new friends. St Andrew's is very grateful to everyone who made this course possible, especially the young people who took part and made it rewarding and fun."
As well as making a £2,000 contribution towards the Mechanix project, ExxonMobil Fawley also provided the youngsters with overalls and safety boots. Alison Jones, Community Affairs Manager at Fawley, said: "We know from the success of the first Mechanix course in 2017 that this style of hands-on learning is a fantastic way to help young people take their first steps towards a possible career. The practical and social skills they have learnt will prove invaluable and we wish them every success on the next stage of their journey."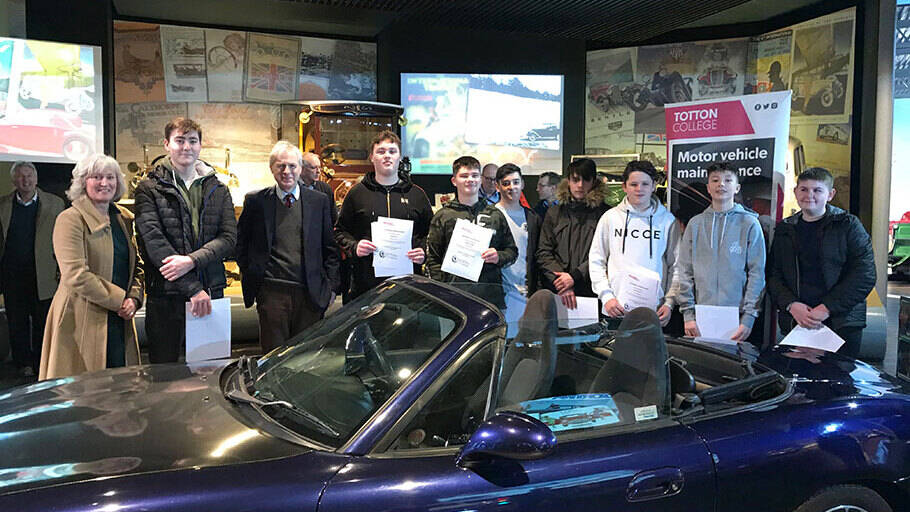 Notes for editors:
ExxonMobil at Fawley is the collective name given to Esso Petroleum Company Limited and ExxonMobil Chemical Limited which are part of Exxon Mobil Corporation.
The Fawley refinery is the largest in the UK. Approximately one in six cars in the UK operates on fuel produced at Fawley.
Over the past six years, ExxonMobil at Fawley has contributed in excess of £1m in community support.
For more information, contact Alison Jones, Community Affairs Manager, ExxonMobil Fawley. Telephone: +44 023 8089 6799. Email: alison.j.jones@exxonmobil.com