Newport launches four-year apprenticeships
Our Newport elastomers plant has launched a maintenance engineering apprenticeship scheme for the first time in its history. Response to the new initiative has been overwhelmingly positive, with more than 275 young people applying for the two roles.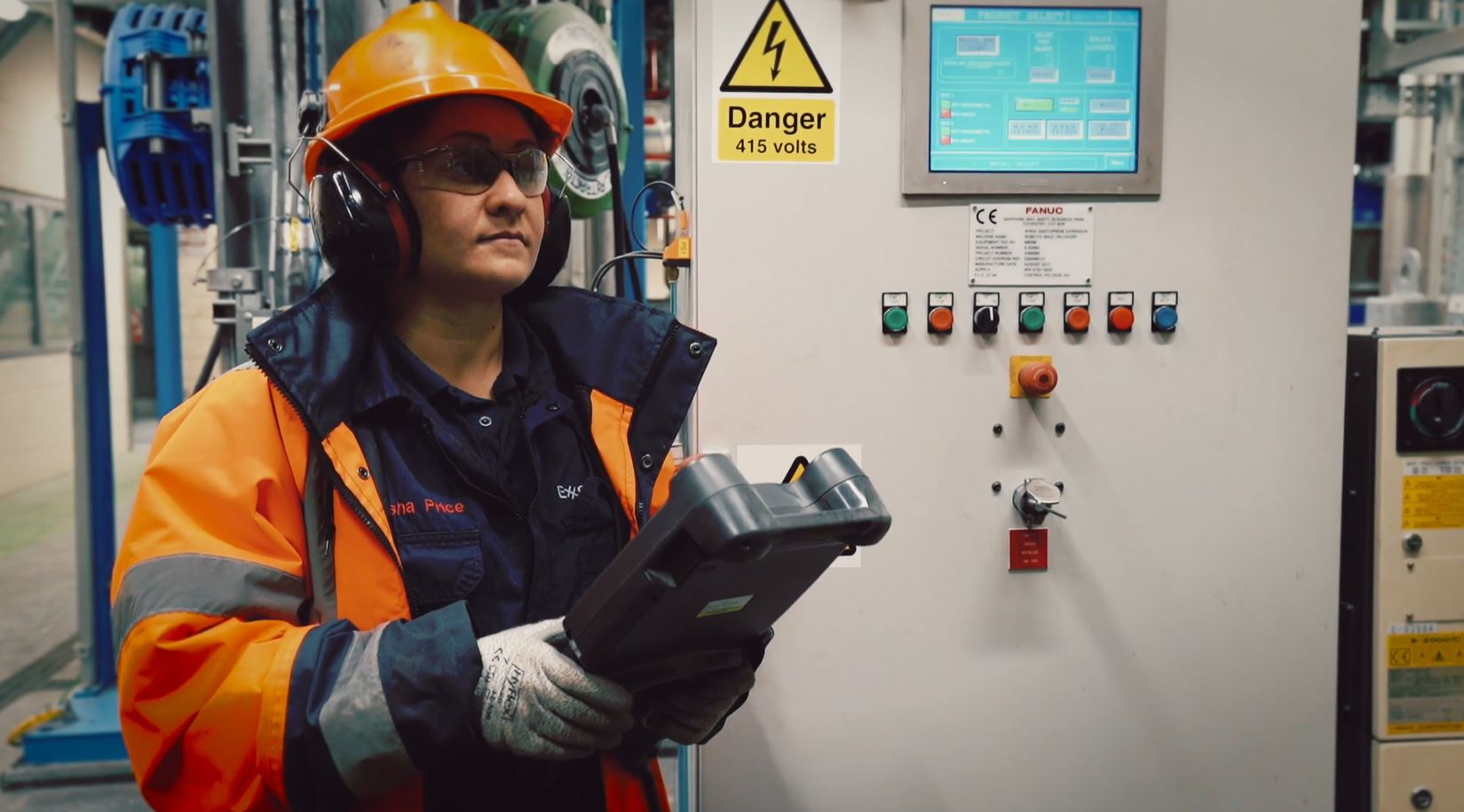 ExxonMobil is committed to apprenticeships as part of its continued investment to attract bright, ambitious young people into the business. The new scheme provides an opportunity for the successful applicants to gain valuable work experience and a qualification whilst in paid employment.
Will Becker, maintenance manager at ExxonMobil Newport is spearheading the scheme, which was promoted through Careers Wales. He believes it is an incredible opportunity to start a career at one of Europe's premier thermoplastic plants, which provides raw materials to the global automotive industry. Will says: "Apprenticeships at Newport are really important to us as we look for the next generation of people to help us succeed in the future. We see huge value in providing local young people with an opportunity to build their confidence, skills and experience in a dynamic and innovative industry, in the hope they will stay with us for the rest of their career."
The four-year engineering apprenticeships offer the chance to gain an NVQ Level III and a Higher National Certificate (HNC) in electrical or mechanical disciplines. The first year will be spent full-time at the Newport and District Group Training Association, learning safety and theory. The remaining years will then be spent at the Newport plant, providing first-hand site experience whilst attending college on a day release basis.
Apprenticeships are commonplace at many ExxonMobil sites in the UK and it is hoped that the Newport scheme will replicate their success and run for many years. Will added: "I feel really proud to be able to give young people the opportunity of an engineering career and to become the talented people that our company needs to succeed in the future. The new scheme closing date was 28 February 2021. Shortlisted applicants will now undergo aptitude testing in April, followed by face-to-face interviews at ExxonMobil Newport in May. The successful applicants will join the maintenance team at ExxonMobil Newport and start their training in September 2021. View the Apprenticeship scheme video here: https://player.vimeo.com/video/494060702
Newport launches four-year apprenticeships