Ewan Evans looks to the future for Fuels
In April last year, Ewan Evans returned to the UK as Fuels Manager for the UK and Norway. Newsline has spoken to him about this important future-focused role.
What does your job entail?
"I'm the owner of the fuels value chain for the UK and Norway, which means I am responsible for the profit and loss of the fuels businesses in both countries. This includes petrol, diesel, jet fuel, marine fuels and liquefied petroleum gas (LPG). The fuels value chain is integrated with many other value chains including chemicals and lubes so I am involved in many parts of the business.
"My role covers many functions, but as we are a matrix organisation, my direct reports are fairly few. However, the influence in terms of the business ownership is across all sectors. The role was previously two roles based in Belgium and Norway, but is now one role undertaken from Leatherhead."
How many businesses are you responsible for across both countries?
"There is the fuels business and then all the products too. For example within the UK, the Fawley refinery manager is responsible for the safe, reliable and competitive operation of the refinery. I'm responsible for the profitability of everything within the UK as a joined-up value chain, right from purchasing the crude that goes into the refinery, to the retail business, our sales and marketing operation and the commercial side of all of those sales."
What was your previous role?
"I have returned to the UK from Norway where I spent three and a half years as the Slagen refinery process manager - responsible for the safe, reliable and competitive operations of the refinery. Whilst there, I learnt the Norwegian language, built my networks and gained an on-the-ground understanding of the business in Norway. These are all hugely beneficial to my current role."
How have you found it returning to the UK?
"It's certainly been an unusual time to return to the UK as the pandemic continues, but being here means it is much easier for me to talk with colleagues and visit Fawley and the midstream terminals in the UK. I recognise that we've all been through very difficult times over the past 18 months, so I'm enjoying working together in person again.
"My family have also returned from Norway and are pleased to be in the UK. Prior to Norway, we were in Houston, Texas so this is the first time that my boys have gone to school in England – thankfully they are loving it so far!"
What are your priorities looking ahead?
"The thing that's on a lot of people's minds is around what's happening with the fuels business. The fuels and products we sell today are vital to society. The types of products that we produce will change as we adapt to a lower carbon future, e.g. the UK Government has announced its decarbonisation plan, which will stop sales of new combustion engined cars from 2030 . I view this change as an exciting opportunity to evolve our operations and adapt what we manufacture in line with the new customer needs. Of course, whilst this is seen as a threat (as consumers will be buying less diesel and petrol), I prefer to see it as a challenge around how we will meet customers' evolving needs.
"What is exciting, is that from Fawley's perspective, we've got an integrated site with chemicals and lubes and a very efficient pipeline distribution and terminal network. So, we'll be looking at how do we keep the long-term strategic elements of our business, whilst adapting the fuels businesses to support them."
"My role is also very much involved with advocacy with external bodies and the government and understanding where policy is leading in this area.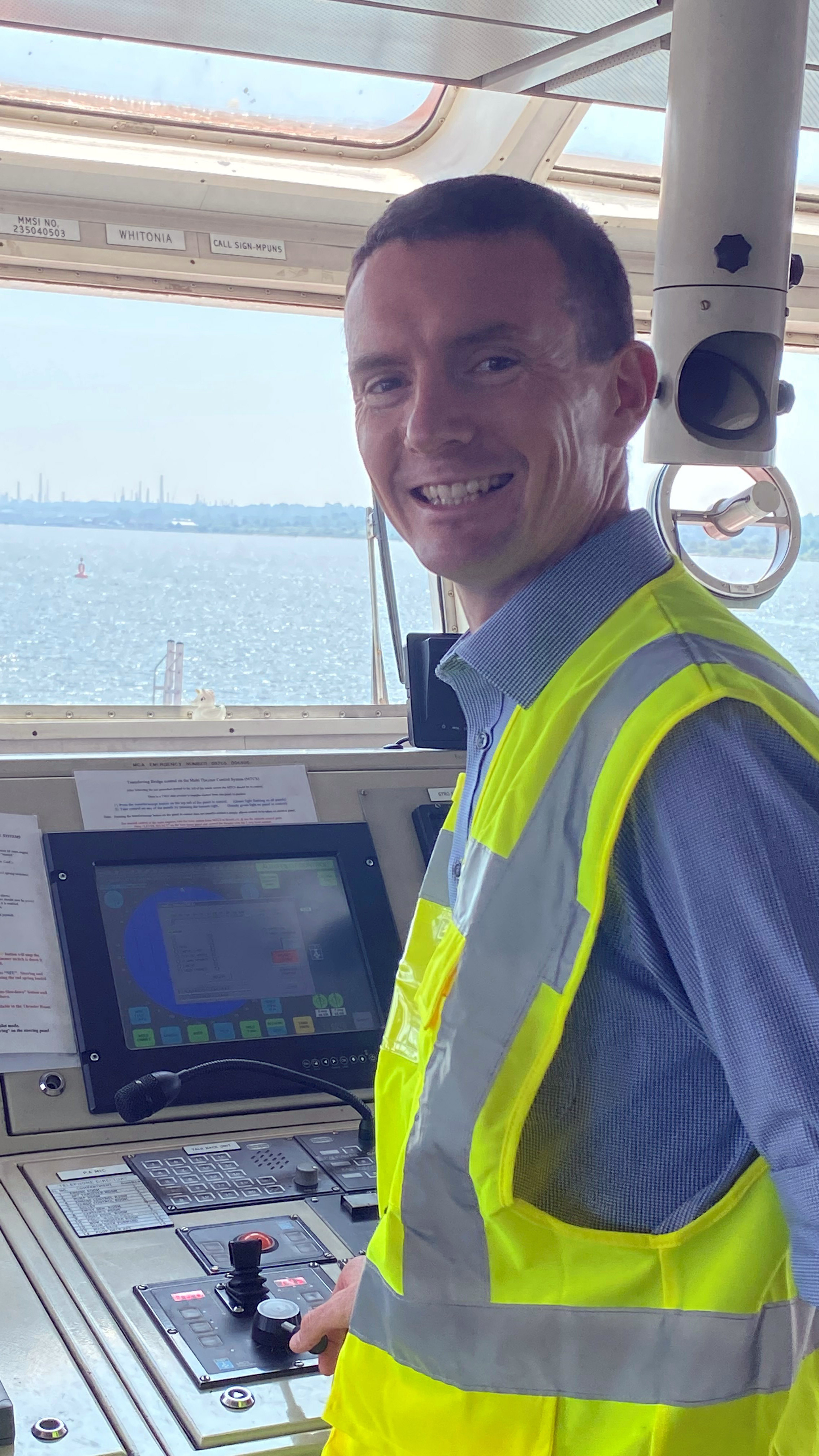 I get the sense that innovation is a key driver for you....
"Absolutely, but effective collaborations across the business will be central to our innovation drive. I see the need for everyone within the business to work together. We need to challenge ourselves with a competitive intensity by going out and actively looking for new markets and opportunities. For example, how are we looking at products that can offer differentiation or make us relevant in the new marketplace? The new HVO30 diesel fuel, which combines 30% biodiesel with conventional diesel, is a really good example - we think this is a product people want to buy and one which offers a competitive advantage.
"Another part of the business that we are investing in, is the requirement to reduce our greenhouse gas emissions. Over the past six months we've put together a high-quality team who are asking important questions such as what are we doing with greenhouse gas and how are we going to change? For me, this is an exciting area – watch this space as we'll be sharing insights as we get them!"