50 new Process Operators for ExxonMobil Fawley
ExxonMobil Fawley has begun training the first of 50 new Process Operators. The first 26 new recruits are currently on a 12-week training programme at the New Forest complex, teaching them both theory and practical skills to prepare them for careers as skilled Process Operators.
EMEA Male Advocacy Team Supports WIN
In recognition that gender equality is an important issue for ExxonMobil, a pan-EMEA project to promote male advocacy (of women) has been developed by members of the Women's Interest Network (WIN). Newsline spoke about it with Robert Haszeldine, European Project Services Lead for Brownfield Projects Organization (BPO) and Matt Chadwick, Reforming Process Operations Supervisor, F&L.
Leatherhead SSHE Update
2021 was a busy year for the Leatherhead SSHE committee, whose role is to create a safe work-life culture on site. By the end of the year, Ermyn House reached a milestone 2,500 days without any lost time injuries at the site. In addition to the standard SSHE metrics, they're trying to provide support and resources in these uncertain times.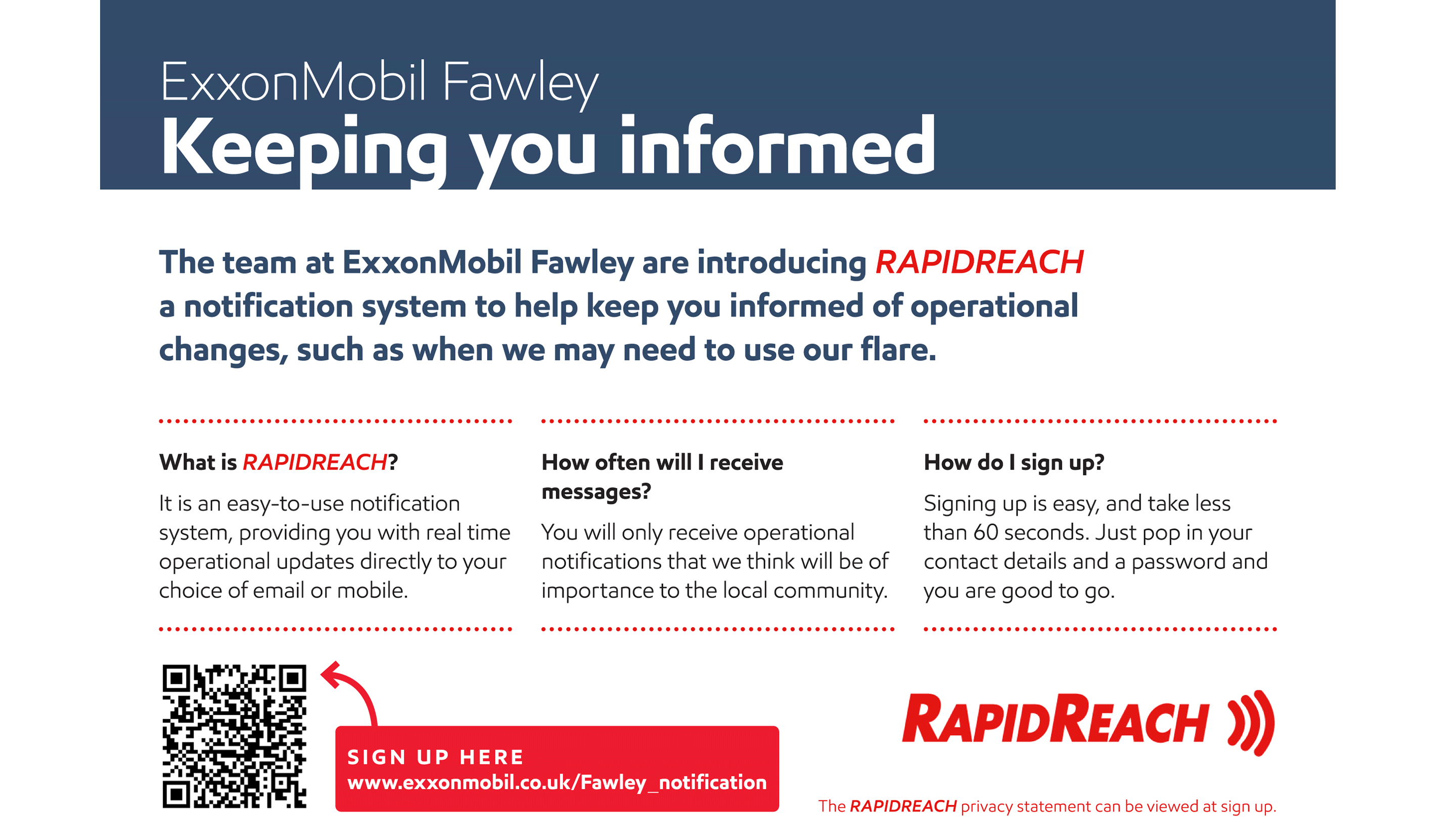 Fawley Site Launches 'RapidReach' Notifications
The team at ExxonMobil Fawley has introduced 'RapidReach', a notification system designed to keep the local community informed (by text message and/or email) of operational changes, such as when we may need to use our flare.
FEP donation helps Swifts coaches play smarter!
A Fife amateur football club is looking to continue its league matches in style with sponsorship from Fife Ethylene Plant.
Christine bakes a difference!
Despite the pandemic, Christine Moran, Company Secretary Co-ordinator, has continued to support good causes at Leatherhead, and has managed to run two cake sales that went down even during lockdowns!
Newsline - previous issues