First quarter results bounce back
Exxon Mobil Corporation announced estimated first quarter 2021 earnings of $2.7 billion, marking a return to profitability after a difficult year in 2020, when losses of $610 million were posted in the same period due to impacts from the COVID-19 pandemic. In this latest quarter, oil-equivalent production was 3.8 million barrels per day, up 3 per cent from the fourth quarter of 2020.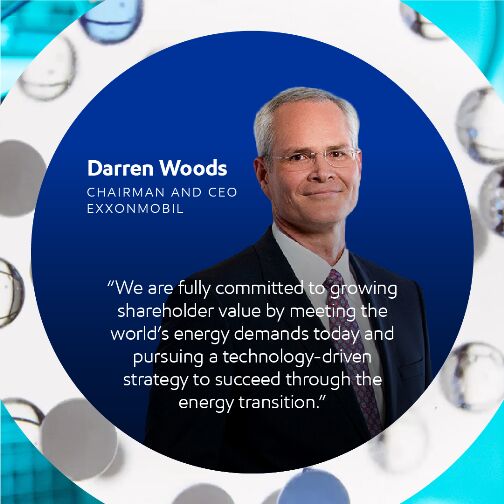 Whilst ExxonMobil has reduced capital and exploration expenditures and made structural cost savings, it has invested in initiatives to reduce emissions and has launched a Low Carbon Solutions business to commercialise its extensive low-carbon technology portfolio. Three new advanced recycling initiatives in the U.S. and Europe have also been announced to further advance the Company's commitment to sustainability and capture value from plastic waste at scale.
At the same time, ExxonMobil and Porsche are testing advanced biofuels and renewable, lower carbon eFuels, as part of a new agreement to find pathways toward potential future consumer adoption of fuels that could significantly reduce emissions.
ExxonMobil has also signed an agreement valued at more than $1 billion for the sale of most of its non-operated upstream assets in the United Kingdom central and northern North Sea. The transaction is expected to close near mid-year 2021, subject to regulatory and third-party approvals.
"The strong first quarter results reflect the benefits of higher commodity prices and our focus on structural cost reductions, while prioritising investments in assets with a low cost of supply," said Darren Woods, chairman and chief executive officer.
"Cash flow from operating activities during the quarter fully covered the dividend and capital investments, and we strengthened the balance sheet by reducing debt. We also made progress on our energy transition strategy by launching our new ExxonMobil Low Carbon Solutions business, which is initially working to develop innovative, large-scale carbon capture and storage (CCS) concepts, including the evaluation and advancement of more than 20 new opportunities. As the global leader in carbon capture, we are seeing growing public and private sector support for CCS as a critical enabling technology to reduce emissions and help meet society's net-zero ambitions.
CCS is considered one of the critical technologies required to achieve society's net-zero ambitions and the climate goals outlined in the Paris Agreement."
First quarter results bounce back