Give the world a shot
Like many people during lockdown, ExxonMobil annuitant Pauline Element was bored and unable to see her grandchildren. But after listening to the World Health Organisation and reading about the need for vaccines in the developing world, Pauline decided to act and make a difference.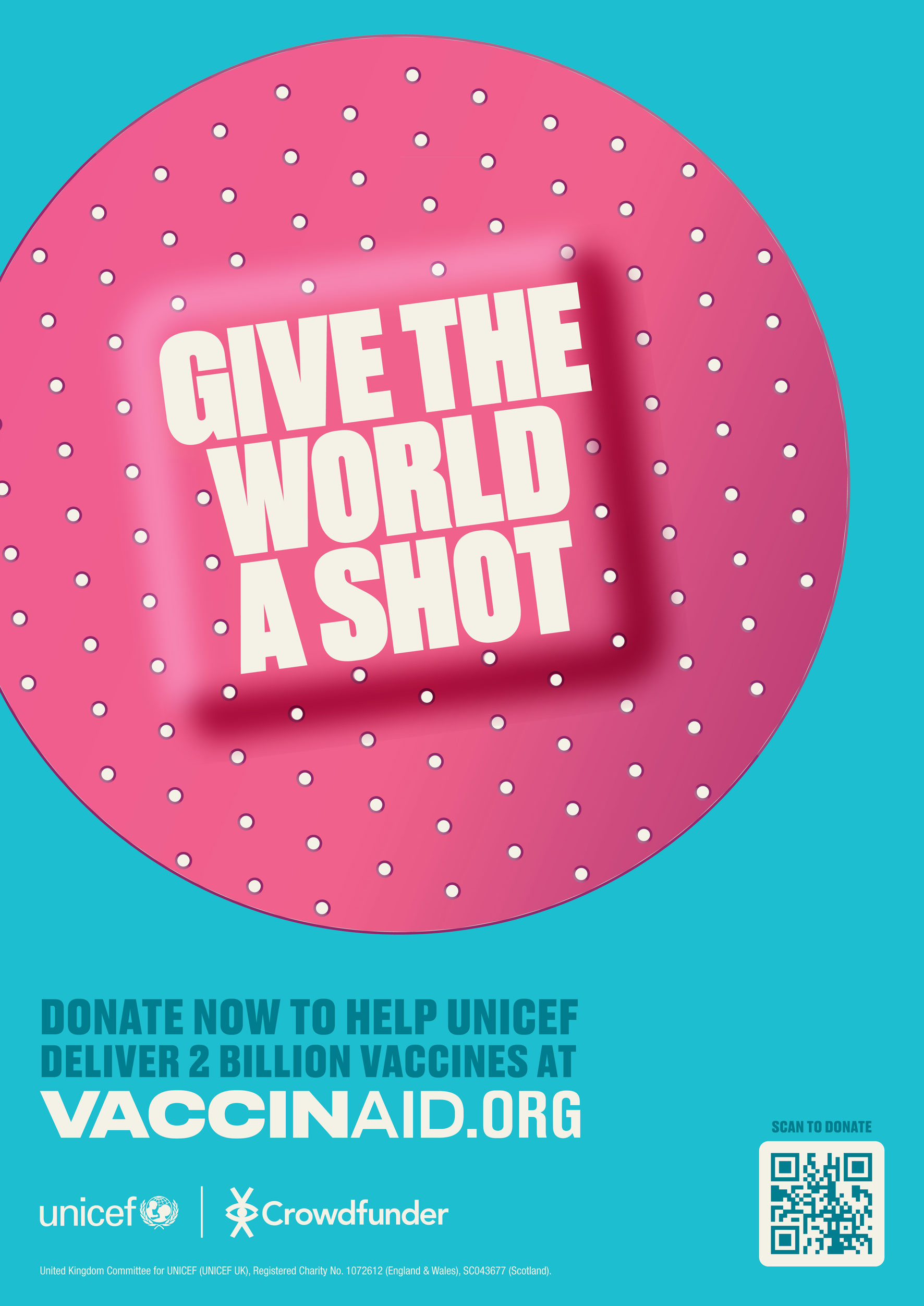 One year on, she has successfully launched an international campaign with UNICEF, and raised £2.7 million (at the time of writing) to pay for COVID-19 vaccinations that are saving lives in the world's poorest nations.
Pauline's initial idea was to set up charity fundraising points in NHS vaccination centres that would encourage people to donate the low cost of a vaccine when they were receiving their own doses. The money raised would pay for vaccines for those in the developing world.
"I initially thought I would do this on a small scale, but then it struck me that this is such a big problem," Pauline said. "So, I decided I would aim high and that I needed to find a partner." A friend introduced Pauline to a charity fundraiser who was working for the same charity as a former CEO of Oxfam. "The three of us got together to develop the campaign," says Pauline.
"I always wanted it to be inclusive and thought one way to achieve this would be to work with multiple faith communities. We eventually managed to get the Archbishop of Canterbury to convene a meeting of representatives from various churches and faiths with the UK Government's Vaccines Minister, Foreign Office and Department of Health. At that meeting, we collectively decided that UNICEF was the best partner to deliver the campaign and just two weeks later, following a lot of work, it was launched.
"People can donate via the campaign website, which also gives lots of tips and ideas on fundraising.
There are wonderful stories such as a five-year-old girl who has raised over £1,000 by bouncing on her trampoline," Pauline says. "We are also working hard to gain corporate sponsors such as the Gates Foundation who are on board, but all donations regardless of size are welcomed. The whole point is that most people can afford to donate the cost of their vaccine, which provides the protection they have received to someone else who needs it."
Following the initial start-up phase, Pauline is still working with UNICEF and plans to stay involved. Work is currently underway to take the campaign to countries in Europe and Australia to support the global vaccination effort.
Congratulations to Pauline and her friends – they must be truly proud of their achievements. If you would like to read more about the campaign or donate to pay for a vaccine in the developing world, please visit www.vaccinaid.org/