Running for those who can't
0n Sunday 9 May, 50 ExxonMobil employees took part in this year's global 'Wings for Life World Run', joining 180,000 people worldwide to raise money for a cure for spinal cord injury. The event has been organised by the energy drink company Red Bull for the past seven years, and in that time more than 715,000 participants have run for those who can't run.
ExxonMobil has worked closely with Red Bull Racing since 2017, sponsoring and supporting its Formula 1 team. Earlier this year, Jane Middleton, marketing communications advisor, EAME Retail Fuels was asked if we wanted to enter a team of runners in this year's race. Jane said: "I thought it was a great idea, particularly with everybody working remotely."
Following a shout-out, 50 employees took up the challenge. Of these, 23 people ran as part of the Esso team with everyone else taking part independently. Because of COVID-19, this year's race took place with participants running in their own locality, using an app that tracked their position and how fast they were running. Jane said: "The app technology was amazing. Everybody started running at the same time making it feel like a real team event and after half an hour, a virtual 'catch-up car' was launched to add an incentive to keep on track!"
Ewan Evans, fuels manager UK/Norway took part with the assistance of his two sons. He said: "It was fun participating, knowing that you were part of the Esso team and colleagues were running with you, even if they were somewhere else in the UK. My boys had fun supporting me throughout the run too - either running with me or handing me a water bottle."
Christine Isaacs, UK fuels program advisor also took part. She said: "It was a real laugh and I would definitely encourage people to do it in future. The app made it feel like you were really part of a huge event and really valued for participating." Simon Rudolph, project engineer for ExxonMobil Midstream Fuels Operations and Conor Wilkinson, strategic initiatives advisor also ran and agreed that it was great fun to be involved.
The Esso team managed to hit 419km collectively and came 310th out of the 5,752 teams who participated in the event. "I think that is fabulous," added Jane. "It's been great hearing the feedback from my colleagues and Red Bull too!"
A special congratulations has to go to Ewan Evans who ran the furthest distance of the Esso team and won a Red Bull F1 team shirt signed by Max Verstappen and Checo Perez for his efforts. Everyone else received an individual certificate by way of thanks.
ExxonMobil's participation enabled donations in excess of £1,500 to the charity which, in total, raised over $4 million from the event. Discover more at https://www.redbull.com/gb-en/events/wings-for-life-world-run#:~:text=Be%20part%20of%20a%20truly,to%20cure%20spinal%20cord%20injury.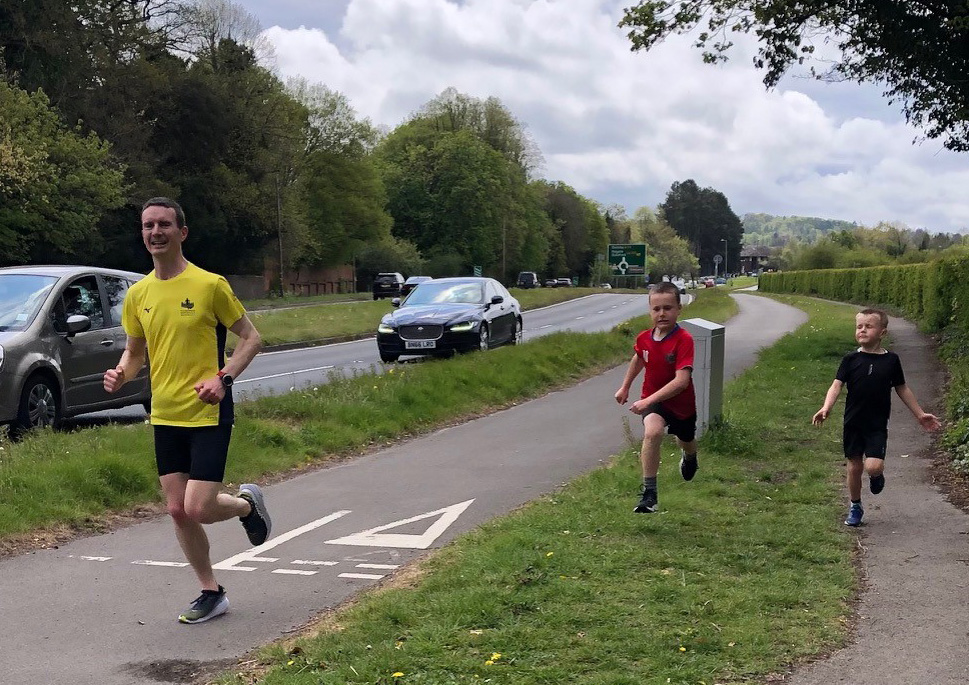 Running for those who can't