Welcome to the the October 2023 issue of Newsline.
If you are having any problems accessing this issue, please click on
this link
to access all recent issues, including this one!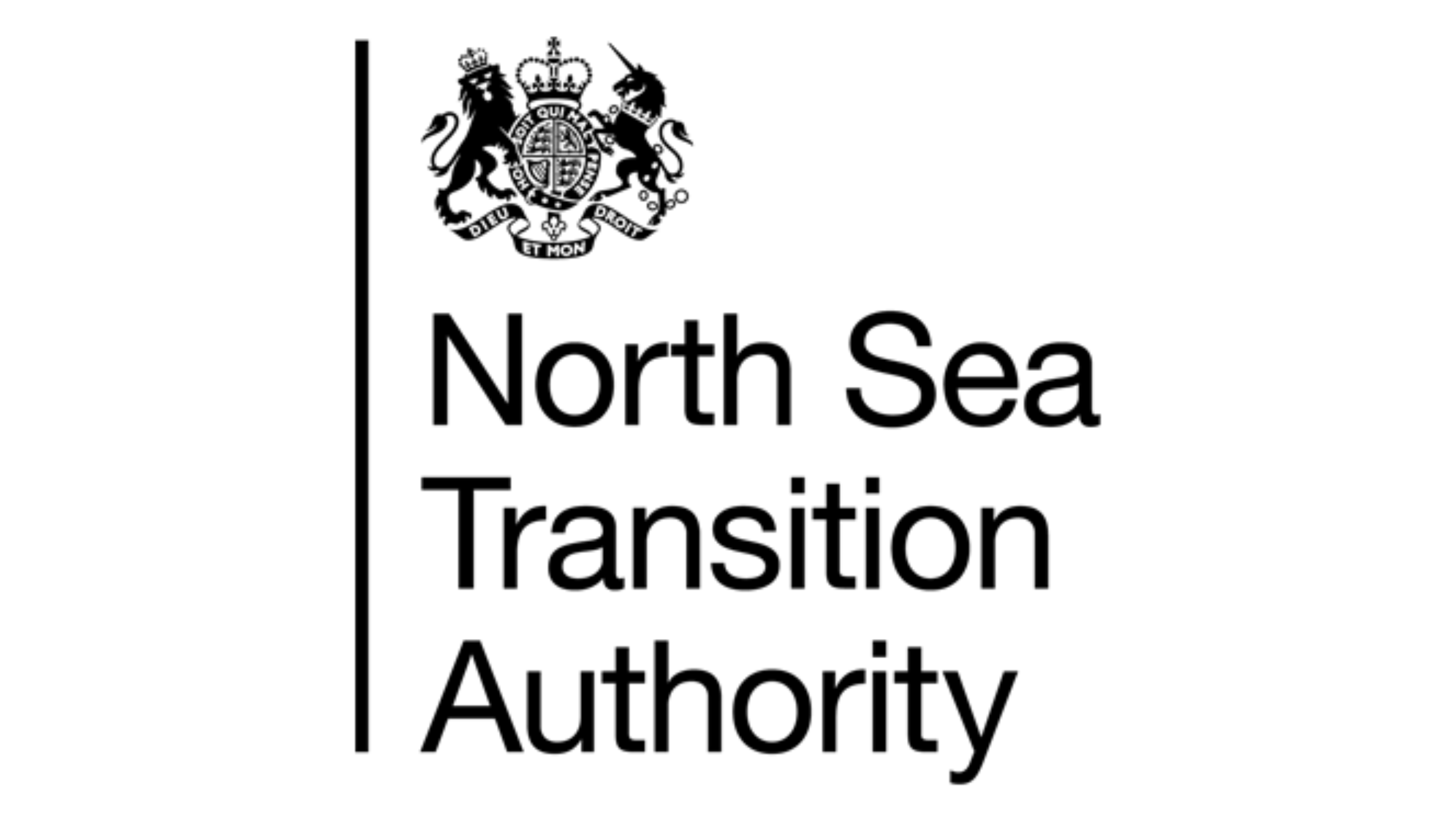 Licence wins boost ExxonMobil's UK lower-emissions plans
The UK's North Sea Transition Authority (NSTA) has awarded ExxonMobil four licences to test for potential locations to store carbon emissions safely and securely.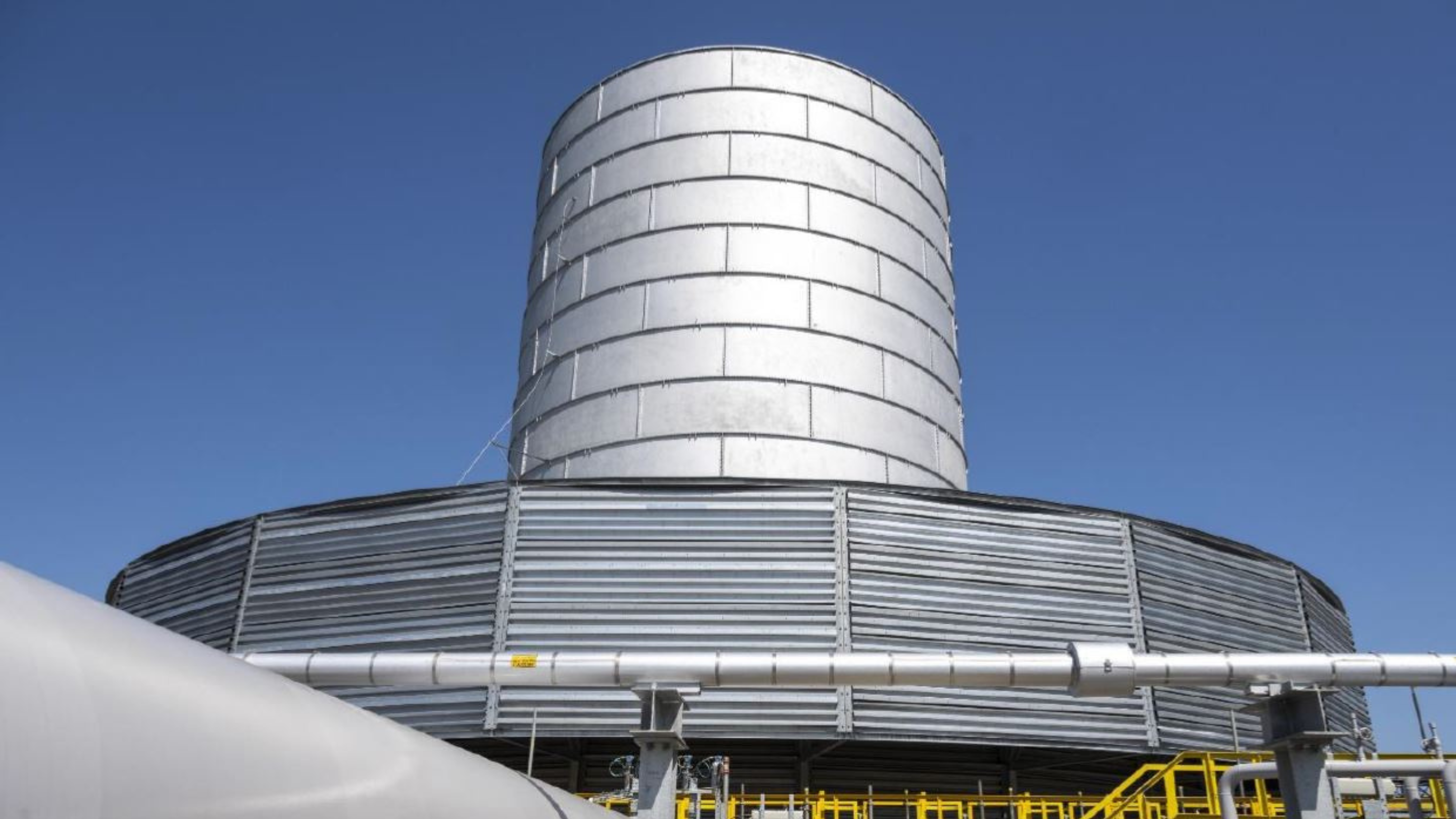 Enclosed Ground Flare brought online at FEP
Our Fife Ethylene Plant has formally brought its new Enclosed Ground Flare (EGF) into operation. The design of the new unit differs from the existing elevated flares at Mossmorran in that the flame itself is enclosed and will not be visible.
Nick returns to lead new era at Fawley
The new Plant Manager of ExxonMobil's Fawley petrochemical complex, Nick Bone, has taken the helm of the site, where he has worked most of his career, at a pivotal time for the energy industry.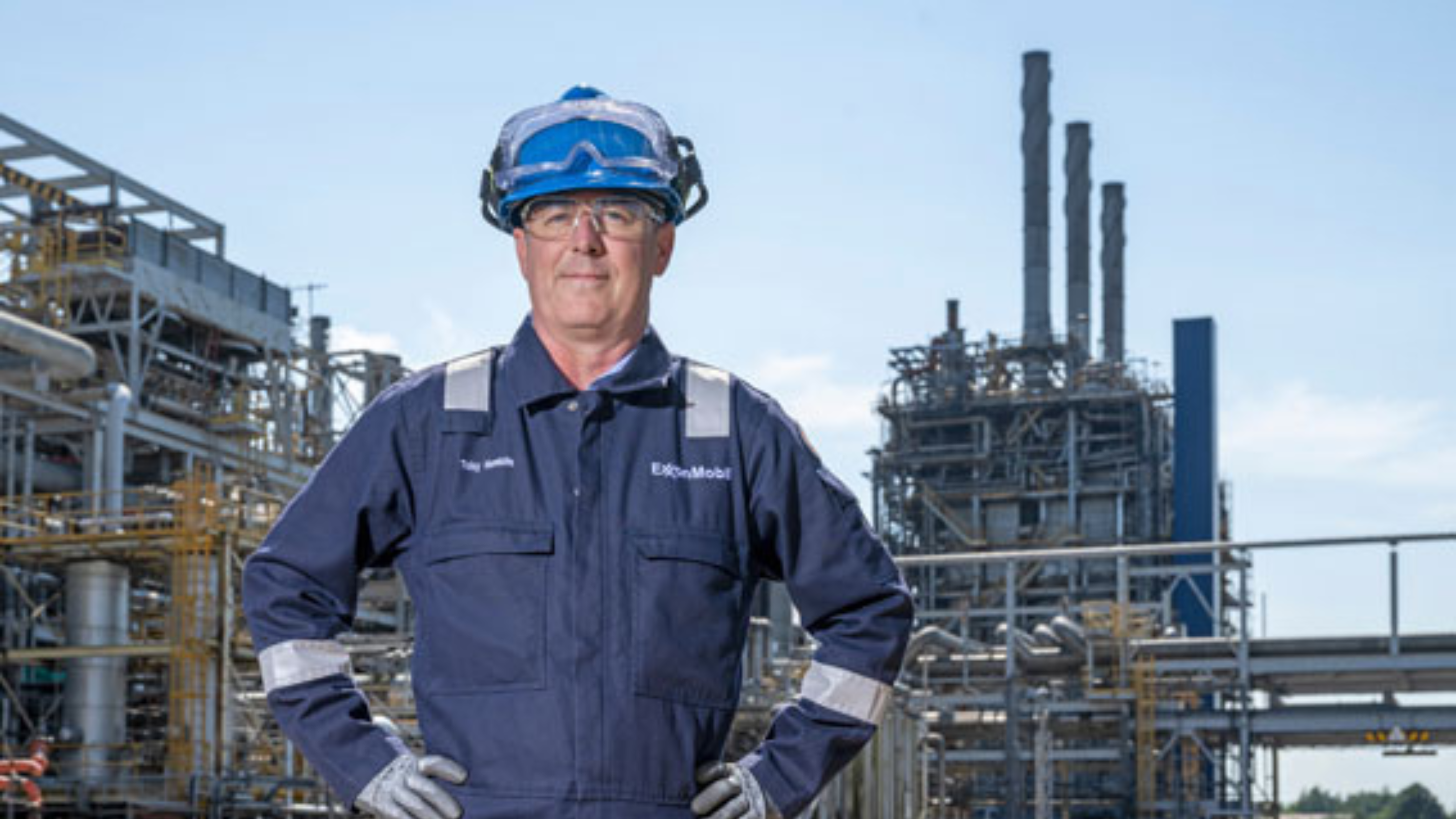 Toby's first foray into Fife
Fife Ethylene Plant's new site manager, Toby Hamblin, is enjoying his first assignment in Europe.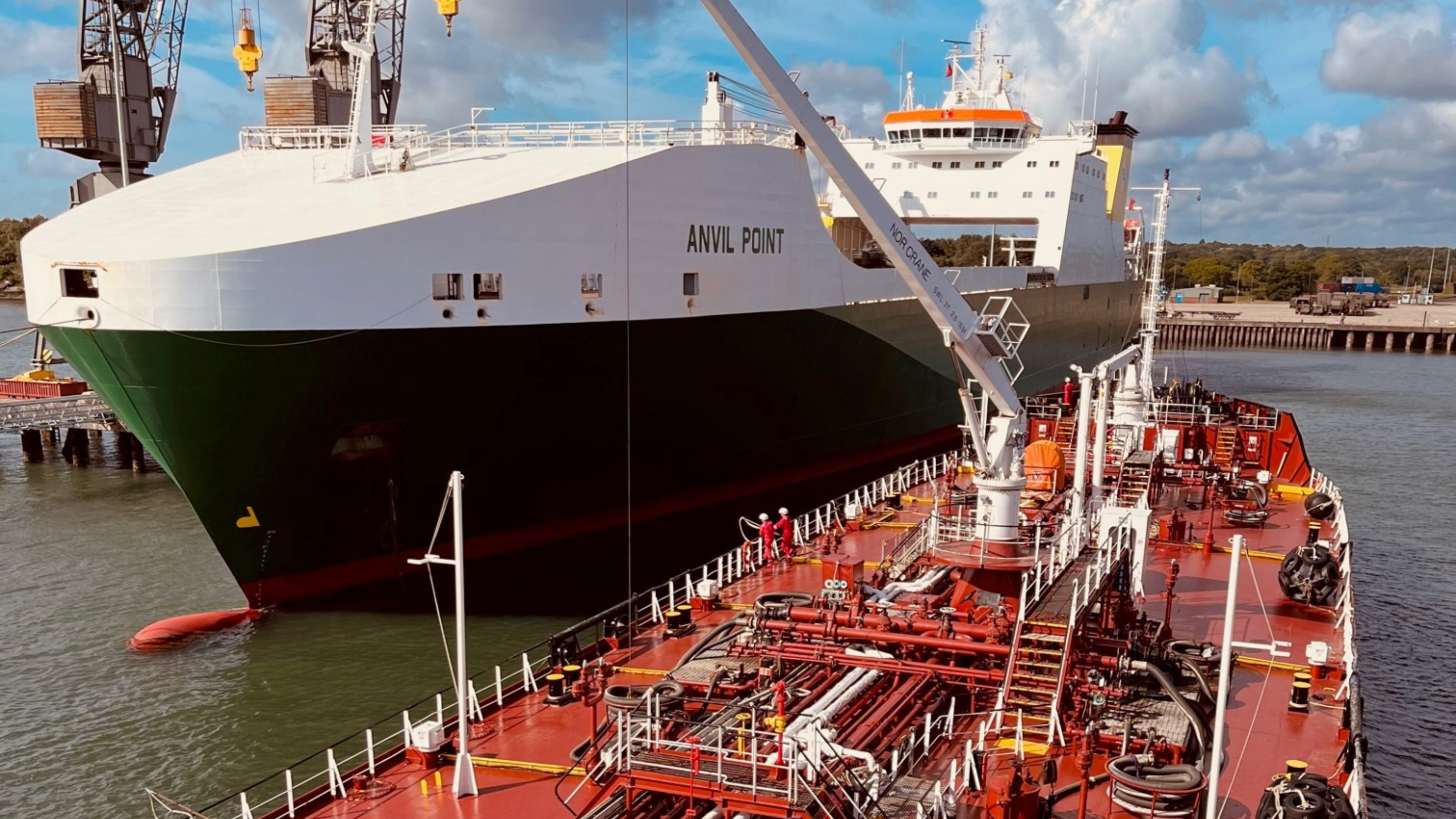 Biofuels boost for our Marine Fuels business
It's not often that we read about a fuels first, so Newsline wanted to put the spotlight on some great work recently undertaken by our Marine Fuels team – led by Nathalie Freeman, UK marine fuels manager and Armelle Breneol, marine fuels technical advisor.
Leatherhead colleagues enjoy sunny Summer Social
On Friday 7 July, we hosted a summer social event to bring together everyone working at Leatherhead for a friendly and convivial summer lunch.
ExxonMobil announces strong second-quarter 2023 results
Exxon Mobil Corporation has reported earnings of $7.9 billion in the second quarter of 2023. The company's capital and exploration expenditures for the same period were $6.2 billion, and for the first half of 2023, it reached $12.5 billion, aligning with its full-year guidance of $23 billion to $25 billion.
Seven complete 5K City Race for charity
Earlier this summer a team of six employees came together in the spirit of competition, camaraderie and giving back, to represent ExxonMobil in one of the UK's premier corporate running challenges. Iconic landmarks in the City of London set the stage for the Standard Chartered Great City Race, held on Tuesday, 18 July.
Motorbike club helps kids stay on the right track
ExxonMobil at Fife Ethylene Plant is helping a charity that steers vulnerable and underprivileged youngsters towards a fulfilling future.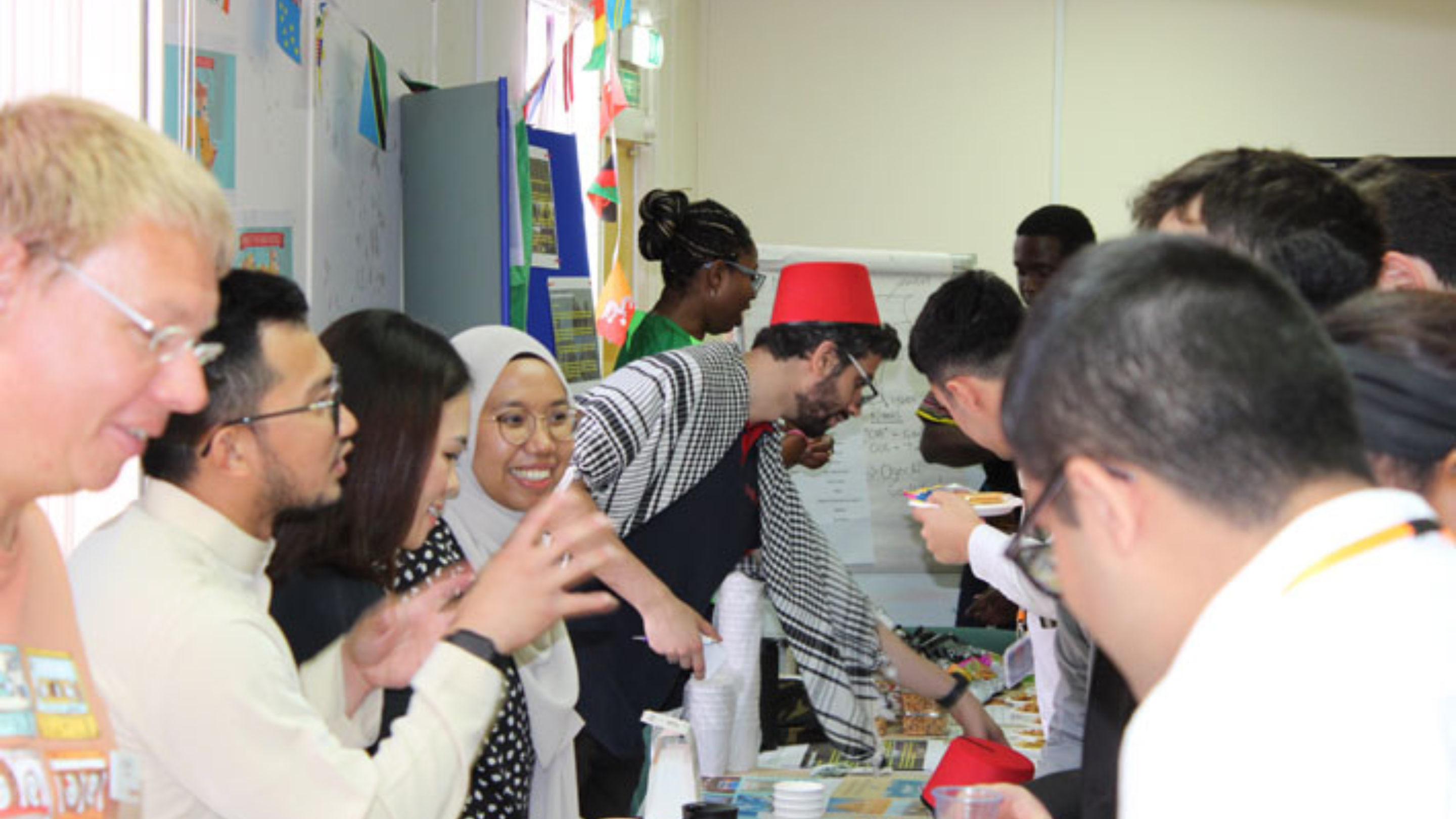 Fawley Food Festival fosters inclusion
More than 400 colleagues at Fawley were recently treated to an enriching cultural culinary experience thanks to our EMBRACE network. Tastebuds were tantalised as a cornucopia of flavours from around the globe were highlighted, underscoring our aim to foster inclusion within our workplace.
If you have news you would like to share with present and former UK colleagues, we would love to hear from you.
Have you achieved a personal goal or challenge? Maybe you've been volunteering or fundraising for a charity? Or perhaps you and your team have had a particular success in the workplace or been recognised for going the extra mile!
We are always looking for interesting stories that showcase how together we are:
helping to keep the country moving
meeting customer needs
supporting the local communities in which we operate, and
helping to address the challenges of climate change.
If you have any news, views, story ideas or comments about Newsline, then please drop us a line to: newsline@exxonmobil.com
We look forward to hearing from you.

We hope you have enjoyed this issue of Newsline
The next issue will be out shortly.